Wheatgrass is a powerful weapon in the armoury of wellness warriors. Wheatgrass shots are considered a fitness talisman all over the world. It's not only a good detoxification or blood cleansing agent, but also a veritable energy provider. No wonder some of our fitness icons in Bollywood such as Jacqueline Fernandez sing paeans to this magic grass.


So what essentially is wheatgrass? To put it simply, it is the freshly grown grass of the wheat plant (scientific name Triticum aestivum).
Advertisement. Scroll to continue reading.
Advertisement. Scroll to continue reading.
How green is the grass
The most important component of wheatgrass is the chlorophyll, that obviously lends it the refreshing green colour. Chlorophyll is celebrated for its power of cleansing the blood and fighting ageing. In fact, it is also believed to have cancer prevention abilities.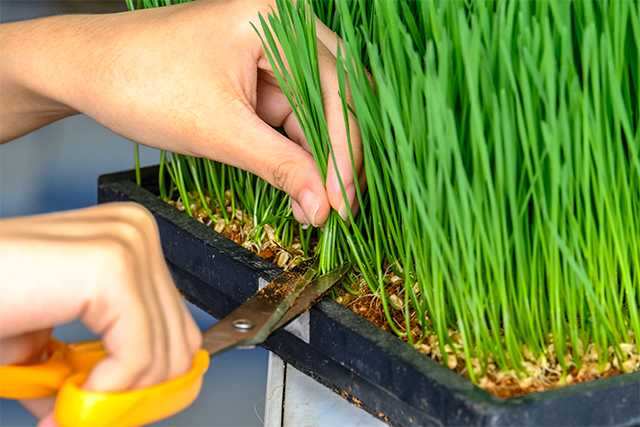 Storehouse of nutrients
You name a nutrient and wheatgrass has it – it's a rich source of vitamins A, C and E, and contains elements such as phosphorus, calcium, iron, magnesium, potassium, vital enzymes and amino acids.
Advertisement. Scroll to continue reading.
Health benefits of wheatgrass
If you take wheatgrass, it can be a boon to your digestive system. It is fibre-rich and there are vitamin B-complexes as well. So take wheatgrass (of course after consulting a health expert) instead of depending heavily on antacids and digestive capsules.
Another benefit of wheatgrass is its ability to boost red blood cells which in turn helps improve immunity. In fact there are scientific studies to back this up.
There are studies that also show that wheatgrass has the wondrous ability to raise oxygen in blood. Therefore, it stimulates circulation. In fact, its supposed cancer-prevention power is attributed to this blood oxygenating capability.
Wheatgrass can save you from overeating by reducing food cravings, mainly because it's nutrient-rich. So you can take wheatgrass shots on an empty stomach and it can help you stay away from binging.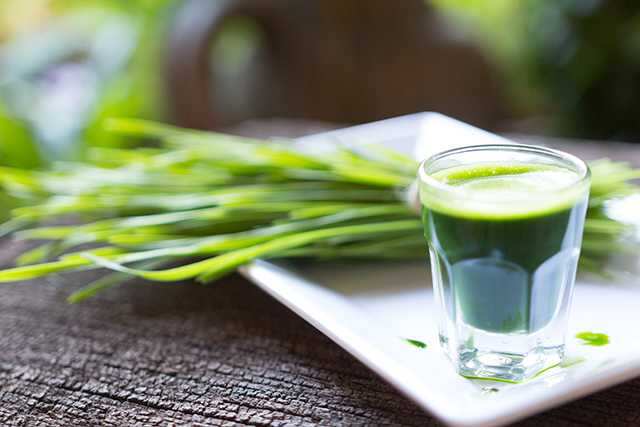 How you should take it
Ideally, it should be consumed on an empty stomach. Wheatgrass shots are the most popular form of intake. But experts caution against overdoing the shots. Consult a health expert or a dietitian before you grab a glass. This can't be a total food substitute.