Advertisement. Scroll to continue reading.
Tom Brady has been around for a while now. After 23 years in the league, the quarterback is showing no signs of stopping. Brady has been a part of many current players' childhoods. As the most decorated quarterback in the league, there's no doubt that most people would want to know what he does to remain in shape for over two decades.
ADVERTISEMENT
Article continues below this ad
Brady's relentless dominance in the game did not happen overnight. The quarterback has been transparent about the work he puts into being a high-performing athlete. In his book, 'The TB12 Methods' Brady revealed his diet. While most people would be intimidated by such a diet, it gives more insight into the athlete's lifestyle and fitness regime. So, what does Bray's diet plan look like?
ADVERTISEMENT
Article continues below this ad
DIVE DEEPER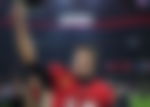 In his book, Tom Brady says that he follows a mix of Easter and Western philosophies when it comes to nutrition. He wrote, "My nutritional regimen may seem restrictive to some people, but to me, it feels unnatural to eat any other way." The Bucs quarterback believes that many have conditioned their bodies to take in more white or pale-looking foods like potato chips, bread, and chicken nuggets, among others. But these foods don't exist organically in nature.
Tom Brady is very particular about what goes into his body
ADVERTISEMENT
Article continues below this ad
So what does Brady eat? According to the book, TB12 drinks a lot of recovery fluids. First thing in the morning, the quarterback consumes a 20-ounce glass of water that is infused with electrolytes. He then moves on to a smoothie that usually contains blueberries, bananas, and other regular ingredients. Protein shakes and more electrolyte-infused water follow during his workout session. The quarterback drinks about 15-25 glasses of water a day. If you were hoping to start following the GOAT's regimen, better grab your first glass right now.
The book also specified that he ate alkalizing foods that decreased inflammation. Fish and vegetables were an important part of household meals. While Brady is not very rigid and often indulges in other foods, he has a favorite routine. It includes a smoothie before his workout, specifically a berry and banana smoothie. Breakfast includes avocado and eggs. A salad with fish for lunch and roasted vegetables and chicken for dinner. Snacks include hummus, guacamole, or nuts.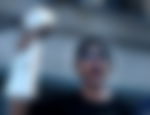 But TB12 is not one to hold back from indulging in a cheat meal. The quarterback indulges in the occasional piece of bacon and pizza. But of course, the pizza must be measured to the utmost standards. If you were hoping to follow the seven-time Super Bowl champion's diet plan, you've got quite the task. While TB12's diet may have been tweaked since the release of his book, it may not have deterred far from what was mentioned. So, if you're ready to eat like TB12, those takeout boxes and 10-piece chicken nuggets need to make a quick exit!
ADVERTISEMENT
Article continues below this ad
WATCH THIS STORY: Eli Manning may have beaten Tom Brady, but he wrongly predicted his next career move
Advertisement. Scroll to continue reading.
Advertisement. Scroll to continue reading.