We have seen many diet trends come and go, each promising to be healthier than the last – the Atkins diet, Raw Food Diet, Keto diet, and so on.
The latest diet trend however has its roots right here in Australia and has been taking the US by storm.
The MediterrAsian diet combines the best elements of traditional Mediterranean along with the soy and seafood consumed in Asia, and particularly Japan.
READ MORE: Nutritionist reveals pros and cons of popular diets
And the diet is the inspiration behind the recent opening of two MediterrAsian restaurants in the United States, including one of Miami's most popular new restaurants, MILA, headed by Michelin star chef Michael Michaelidis.
Where did the MediterrAsian diet begin
But its origins lie closer to home, with the theory of the MediterrAsian diet reportedly developed in Australia over a decade ago by passionate home cook Trudy Thelander and her Kiwi partner Ric Watson.
Advertisement. Scroll to continue reading.
Advertisement. Scroll to continue reading.
Trudy was first introduced to authentic Asian cuisine by her Chinese-Malaysian sister-in-law as a teenager, and was left with a life-long addiction to Asian food. Ric, on the other hand, credits a Mediterranean diet with helping him fully recover from a near-fatal motorcycle accident.
When the two foodies met, Trudy introduced Ric to Asian cooking, and Ric introduced Trudy to Mediterranean cooking, and they ended up bonding over "pad Thai and paella", according to Trudy.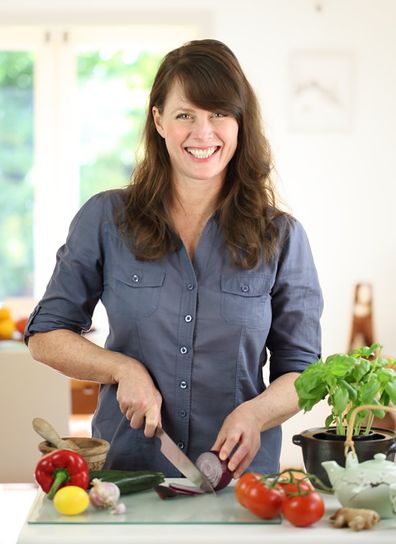 The pair were inspired to base their own personal diets around traditional Mediterranean and Asian foods. This had such a positive impact on their health and wellbeing that they decided to launch MediterrAsian.com to share their recipes and spread the word about the health benefits of what they call a 'MediterrAsian diet'.
This led to the publication of their cookbook and lifestyle guide, The MediterrAsian Way.
READ MORE: Should exercise calories be added to food labels? Here's what dietitians think
MediterrAsian diet benefits
Since then scientists have looked into whether the Mediterrasian diet could be the perfect recipe for longevity.
Advertisement. Scroll to continue reading.
We already know that adherence to the Mediterranean diet is associated with reduced mortality, as well as incidence of and death from cardiovascular diseases and cancer.
In 2013 a study by German scientists from the University of Kiel found that a MediterrAsian diet is abundant in potent antioxidants called polyphenols, which can slow cellular ageing, reduce inflammation, and boost metabolism.
The scientists concluded that a MediterrAsian diet combining the polyphenol-rich foods of the Mediterranean diet as well as the Asian diet, "may be a promising dietary strategy in preventing chronic diseases, thereby ensuring health and healthy ageing".
A few years later, a team of Italian scientists from the University of Pavia conducted a study looking at the benefits of combining Mediterranean and Asian foods to improve cholesterol levels. They found that a MediterrAsian diet boosted "good" HDL cholesterol, and reduced heart disease risk.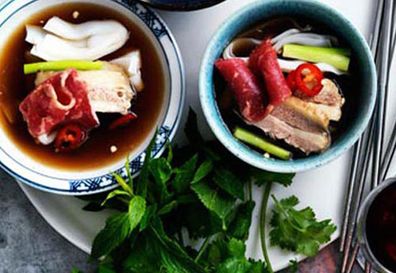 READ MORE: 'Groundbreaking' diet and exercise combo you might need in your life
How to follow a MediterrAsian diet
Vegetables, fruits, grains, legumes (beans, peas and lentils), nuts and seeds form the foundation of most traditional Mediterranean and Asian meals, Thelander and Watson explain on their website.
Get most of your fat intake from plant and fish oils, such as olive oil and peanut oil, nuts, seeds, and omega-3 rich fat in the fish and seafood.
Fish is a staple food in both Mediterranean and Asian diets, with fish and shellfish being a rich source of protein. Cutting back on red meat is encouraged, with the seafood as well as legumes (beans, peas and lentils), poultry and nuts suggested as the best protein sources.
Alcohol and dairy should be consumed in moderation, while fruits and nuts are recommended as the go-to snacks and desserts.
For a daily dose of 9Honey, subscribe to our newsletter here