This article has been updated since its initial 03/23/22 publish date to include more expert insight and recommendations. 
In any great anti-aging skincare routine, one must not only include the daily usage of skincare products that work for their skin type, but also eat and drink a well-balanced diet to promote collagen production. Collagen is the protein responsible for supple skin and its elasticity, and can be taken in supplement form daily while also found in many foods.
We checked in with dermatologists, skincare and health experts to learn more about the types of collagen powder to seek out for radiant, supple skin over 50. Read on for tips and insight from Dr. Debra Jaliman, MD, board-certified NYC dermatologist and Assistant Professor of Dermatology at Icahn School of Medicine at Mount Sinai and Lisa Richards, registered nutritionist, health expert and creator of The Candida Diet.
The 100+ Best Beauty Launches Of 2022
Shutterstock
First Off, Why Are Collagen Powders Important?
Collagen loss begins as young as the age of 21 and by the age of 40, women have lost "between 10-20 percent of their collage and 1% thereafter," Richards explains. After 40, you can still promote radiant, glowing skin, she notes, by taking collagen supplements, and eating foods rich in collagen, such as bone broth, eggs, chicken, berries, etc. 
"There are three primary types of collagen and it is best to consume a collagen supplement that contains most of the five forms," she says, "At the least it is ideal to take types 1 and 3 together." Collagen can be taken supplementally as a capsule or powder form. "When taken as a powder, especially mixed in with a protein powder, this can enhance absorption of the collagen," Richards advises. 
Shutterstock
Water + Collagen Powder = Your New Fav Collagen-Boosting Drink
When thinking about the best daily drinks that help promote a more radiant, glowy complexion in anyone's aging skin, green tea or orange juice might come to mind. While these drinks are certainly great for your health and skin, Jaliman recommends a simpler option, one that can be paired directly with a product designed to promote more youthful-looking skin.
She suggests "mixing collagen powder with water or any drink" to specifically target your goals. This powerful pairing helps with overall hydration as your body needs water at any age, and collagen powder directly links to collagen production. The more collagen we have, she says, the more youthful our skin will feel and appear.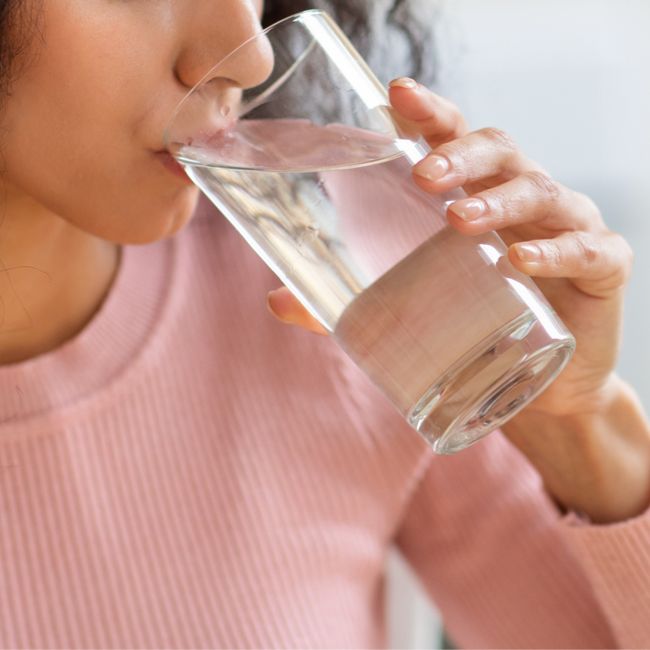 Shutterstock
"Water is preferred as you want to avoid sugary drinks," Jaliman says. "Drink at least 7-8 glasses of water per day as drinking water increases blood flow in the skin and body."
If you're experiencing dry, patchy, wrinkling skin and "feel thirsty," she notes that this is your body "asking for" water. "Our cells and tissues are made up of mostly water," she adds. "It's important to stay hydrated."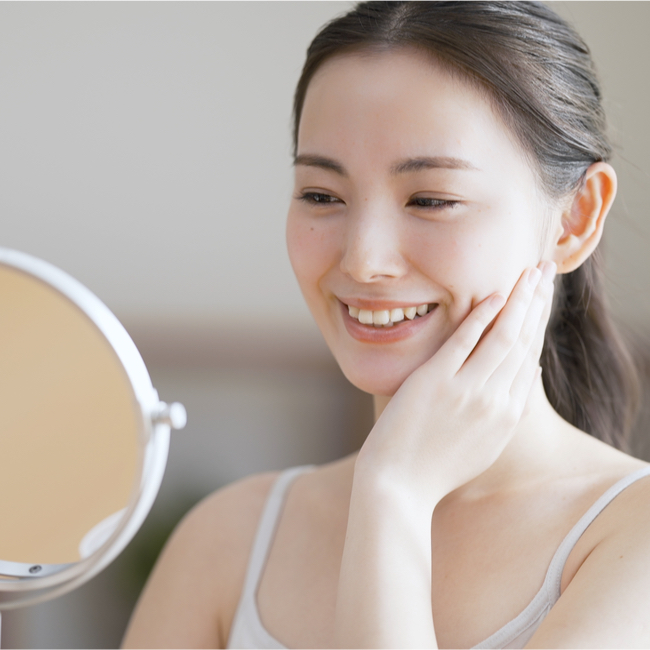 Shutterstock
Recommended Powder Types: Peptides
As for the type of collagen powder, Jaliman points to peptides powders (like this one found on Amazon) or another powder that your dermatologist might specifically recommend at your next visit. "Collagen consumption can increase skin elasticity and can help your body's skin repair process," she concludes, "thus encouraging your body to form new collagen." For more information and to preserve and take care of your optimal skin, visit your dermatologist for more personalized advice. 
Advertisement. Scroll to continue reading.
Advertisement. Scroll to continue reading.
Advertisement. Scroll to continue reading.